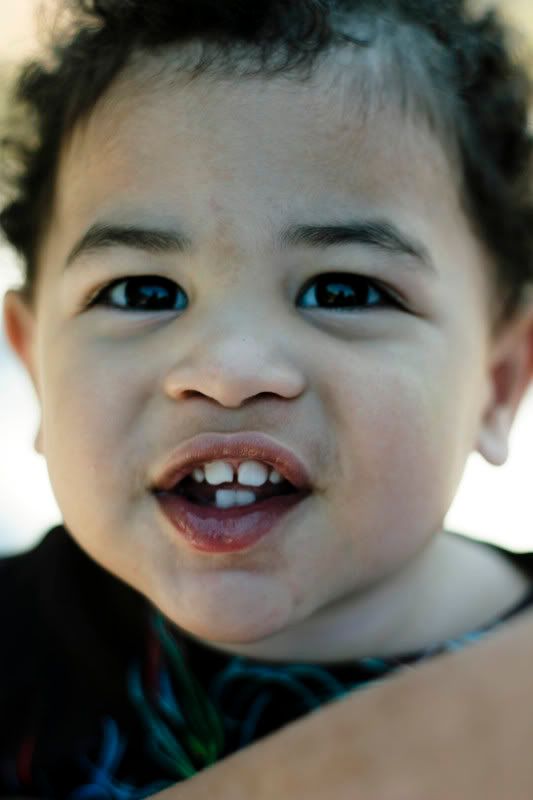 Darrian's First Birthday..
After lots of planning and lots of anticipation Darrian's firt birthday was here. I feel like it came so fast, and like everything else it went by really quickly. We could NOT have done it without my frirends and family. Big and small this was a group effort. Julie made the great salads, Natalie and Niki picking up things at Target, Natalie running late to get more bread for the sandwiches, Devyn for picking up the popcorn, Mom for finding the bins and blankets, everyone for helping set up.. it goes on and on. I think the efforts showed, and a great party was given. We got lots of compliments on the decor, even from strangers as we were setting up. Finally what would a party be without people you care and love being there to share it.. from LA, all over the N. Ca, and kid's breaking nap schedules to be there. It meant a lot.
I am going to post in few post because I have lots of pictures. I am going to try and do details in this one and then smash in another.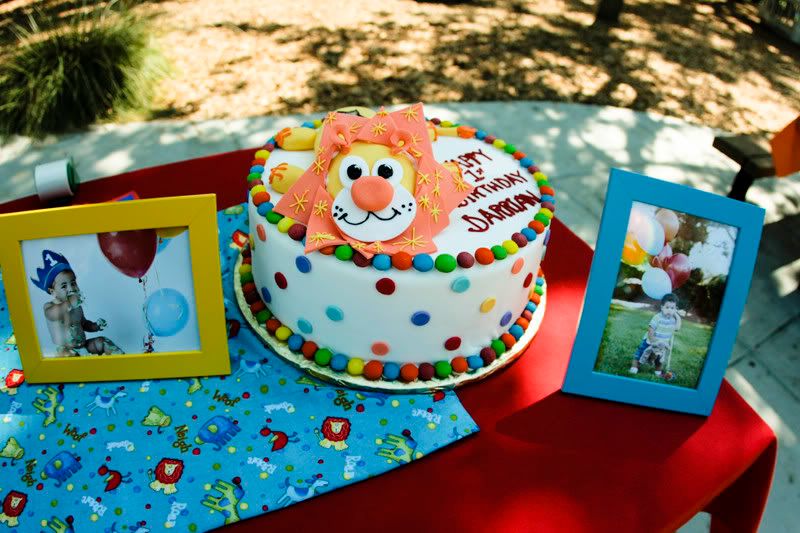 (the Cake that I LOVED)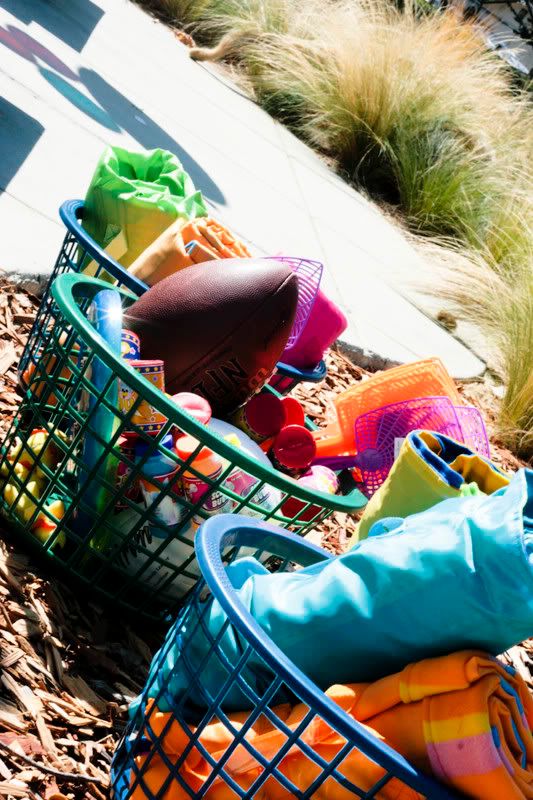 (we got bins with blankets for those who wanted to sit on the grass, and then one with toys, balls)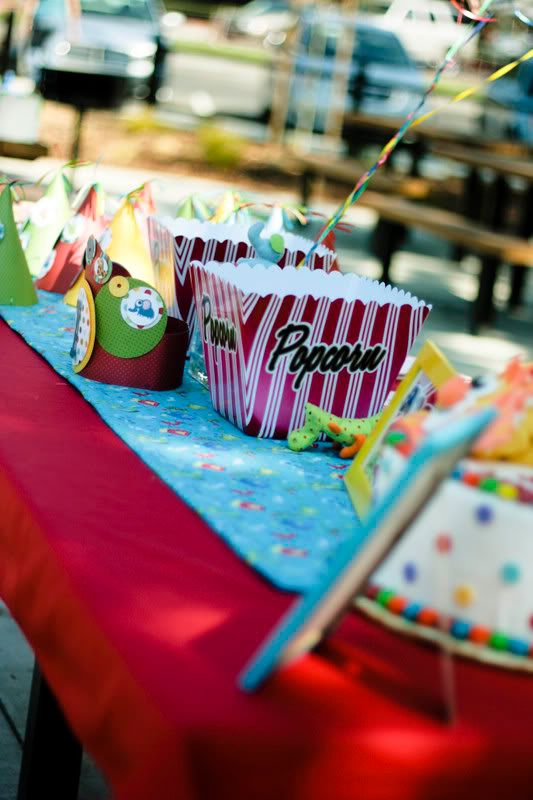 (popcorn bins and bags were a hit)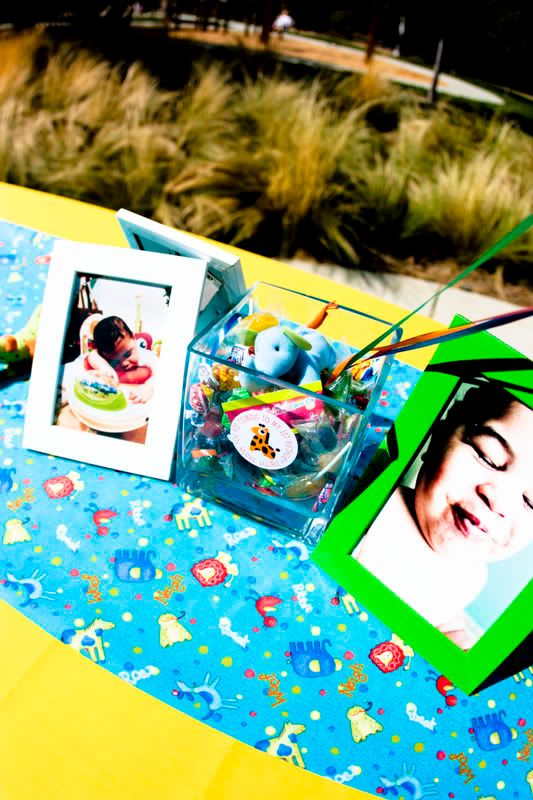 (a table shot, of the centerpieces. Balloons coming out of vases weighed down by candy, a custom sticker on them, and then pictures of D. )
(the cake I loved, I think I took a MILLION pics of it)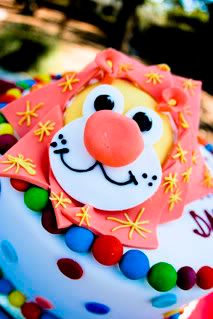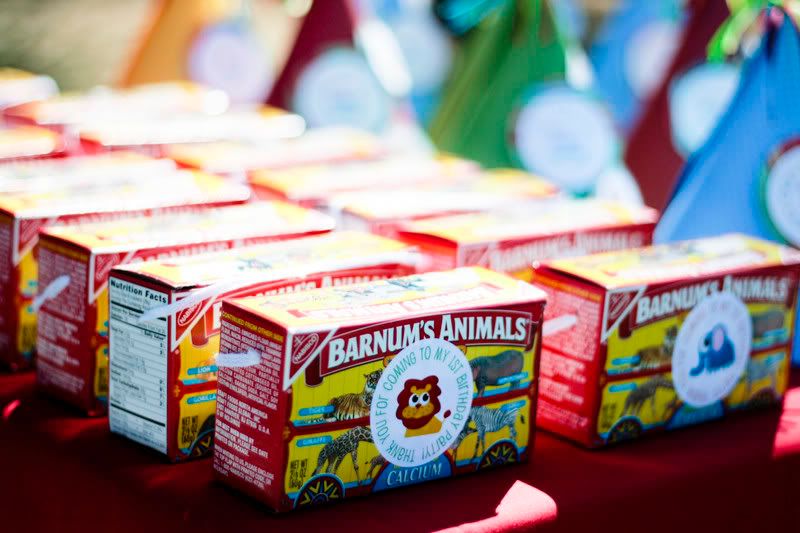 (favors with custom stickers, animal crackers)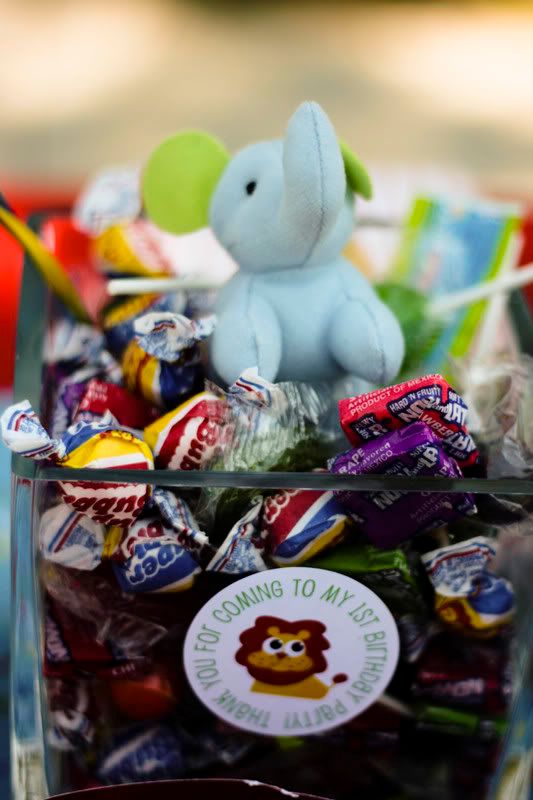 (close up of vase)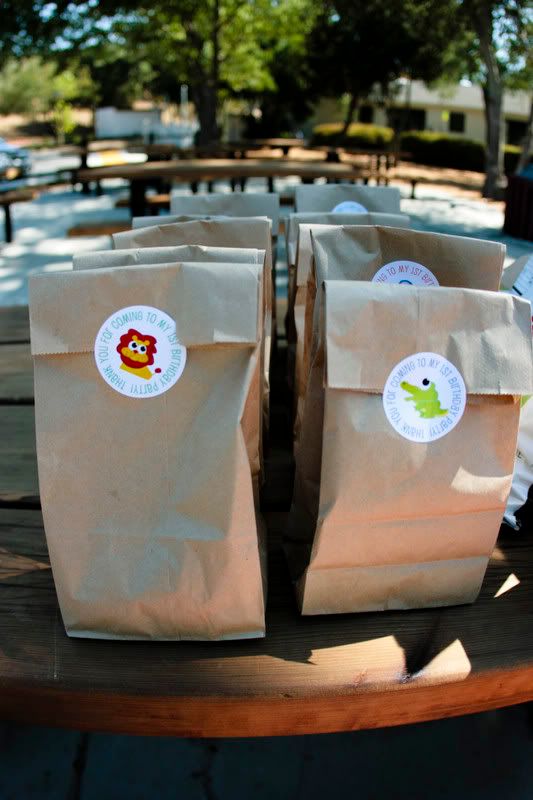 (the kids Lunch bags)