It's begining to look a lot like Christmas..
Saturday we, grandma included took Darrian to see Santa. Waited in line for an hour. Got to Santa. D Screamed.. hated him. I was shocked because Darrian doesn't cry with many at all. He is pretty outgoing guy. He was not happy. I paid $17.00 for a screaming picture of Darrian with Santa.

From there we went to get a Christmas Tree, went home and started decorating. Darrian likes the tree, maybe a little too much. :) So we are all set, Shopping is pretty much done.. just waiting for Santa to come.
He took it pretty seriously..
My table decor..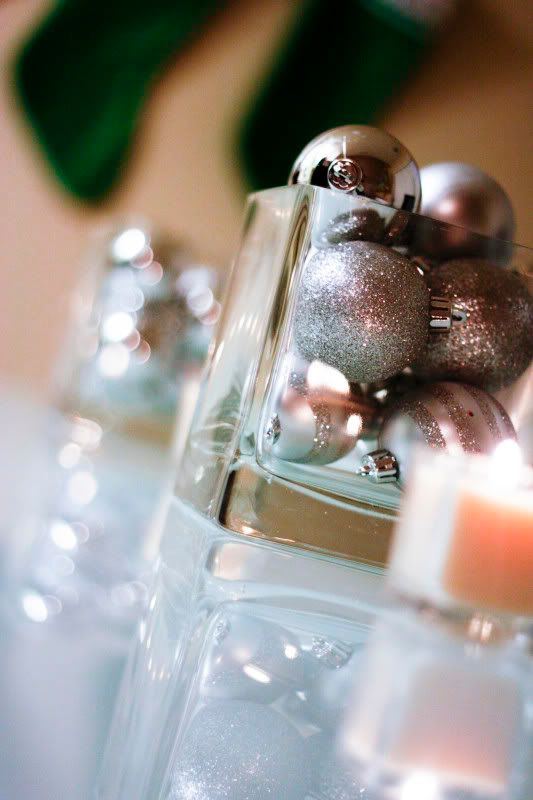 Tree with lights..