Sorry for the delay things have been busy and I couldn't get on to get my photos uploaded. I am going to try and finish today.
We did a city tour but my Camera battery ran out right before it. We did it in the open air cabs, a private one with the cab driver who was nice enough to show us Mazatlan.
Friday 8/8/08 was K's birthday! We went down to the pool and swam for a long time, then came back and I had arranged for a cake to be sent up. I took a picture but forgot to upload it. I had the hardest time trying to spell Keith to the Concierge.. the cake showed the confusion. It read something like "Keatch" ah well, effort was there.
We then caught the shuttle to the sister resort in downtown Mazatlan and had dinner at a really nice Italian place. The food was really good and so was the atmosphere, but Baby D decided he was done with dinner before we all were so K and I took turns entertaining him outside. Dinner out just isn't what it used to be and I don't think it will be for a while.
Here are some of the pictures of the celebration..
D checking out the Palm Trees .. looking SO cute.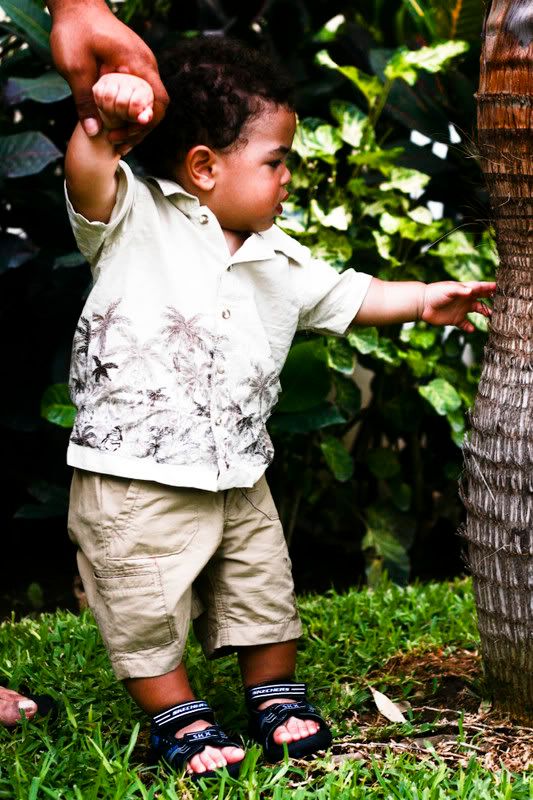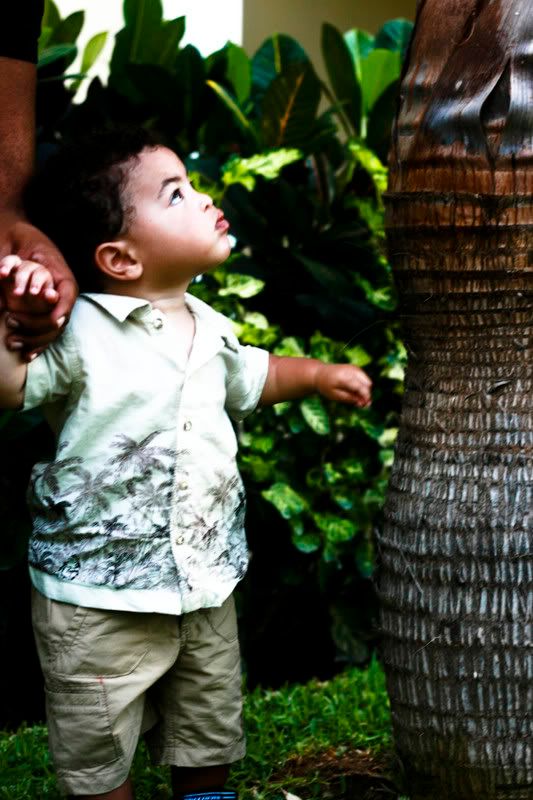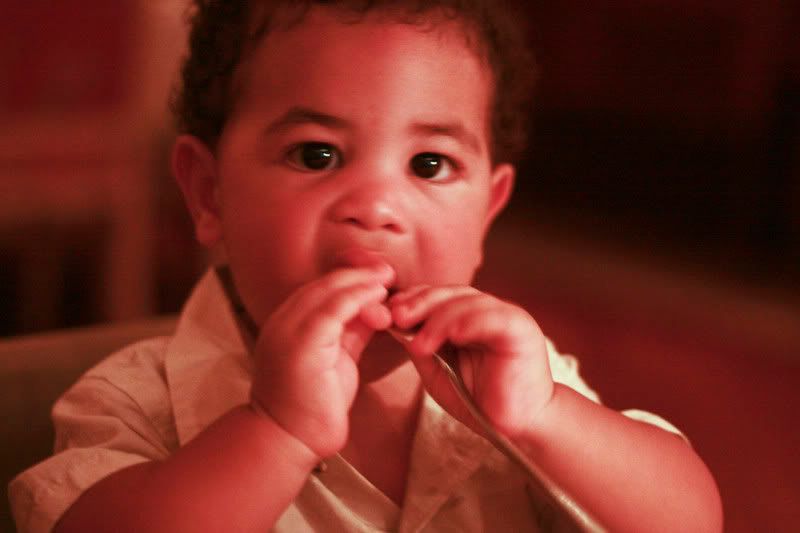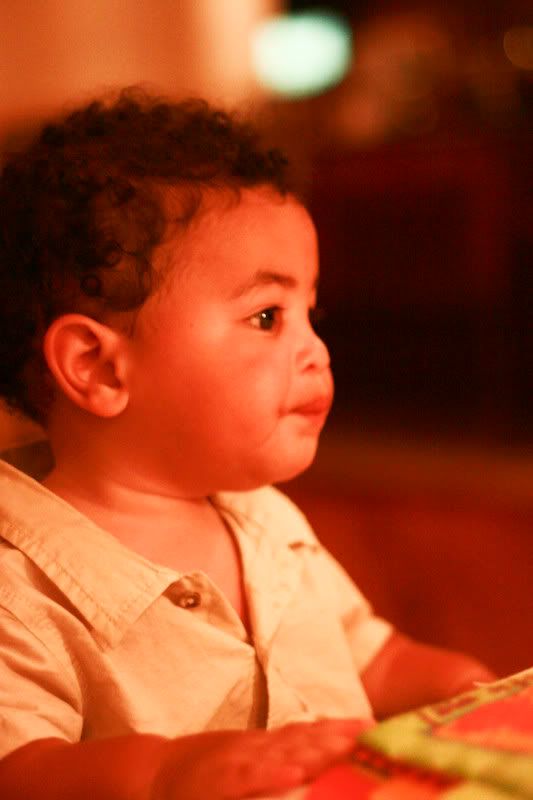 Tequila Sunrises..